Congregation Shaare Zion
Minha/Arbit Times for Week of 12/21/2014
1:00 = Annex (minha only)
3:30 = Synagogue #3
4:00 = B'nei Shaare Zion
4:15 = Midrash
8:45 = Terrace Room (Arbit Only)
9:00 = Terrace Room (Arbit Only)
9:30 = Terrace Room (Arbit Only)
10:00 = B'nei Shaare Zion (Arbit Only)
10:05 = Breakfast Room (Arbit Only)
10:15 = Synagogue #3 (Arbit Only)
Chief Rabbi Yitzhak Yosef Visits Shaare Zion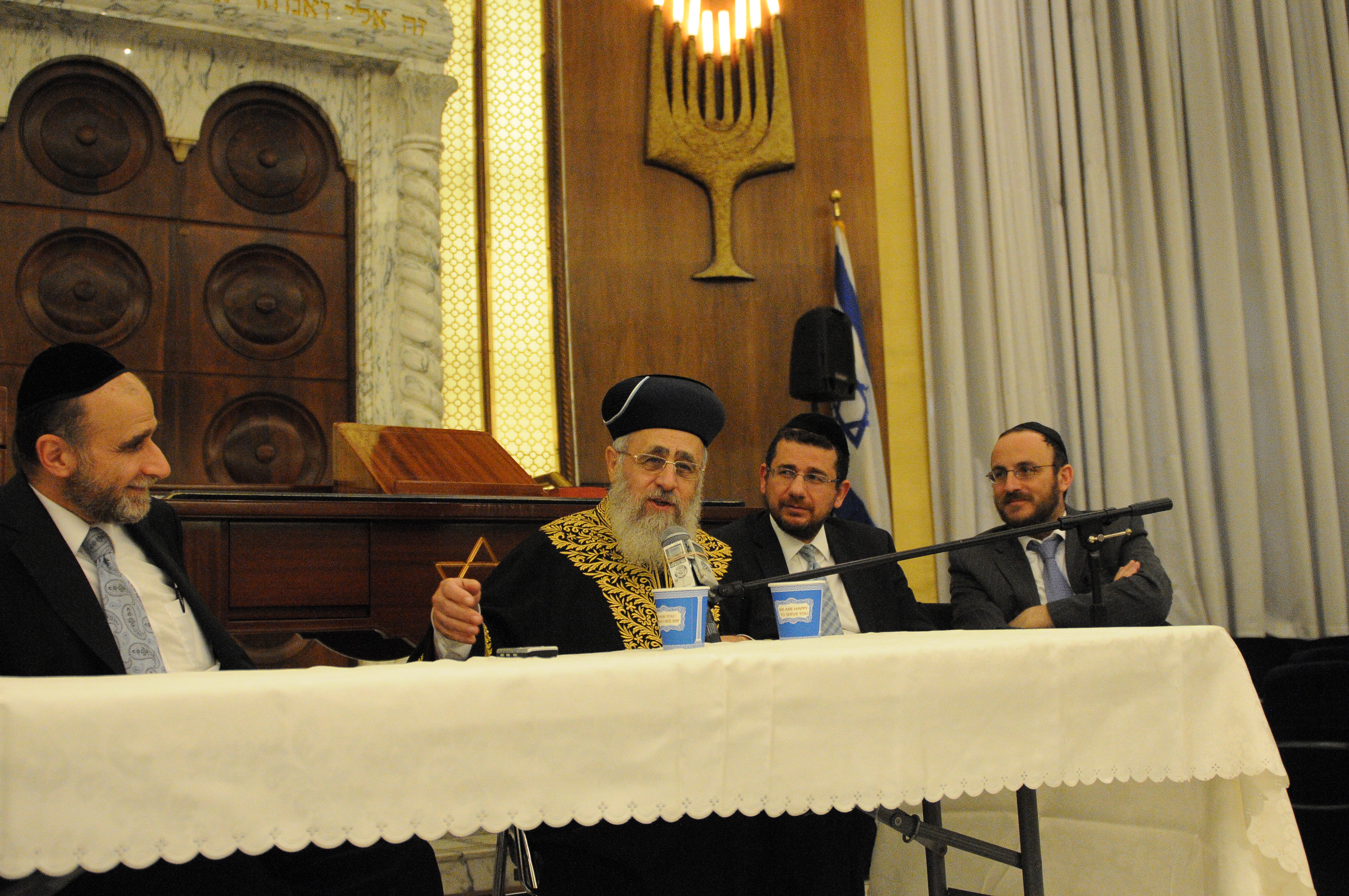 Please visit our new album in our photo gallery to see pictures of Hacham Yitzhak Yosef's first visit to Shaare Zion as Chief Rabbi of Israel.
Article on the History of Shaare Zion
Click here to view an article from Community Magazine describing the history of Shaare Zion.
Click here to view pictures of the building under expansion in December 1958.
Special thanks to Mr. David E. Cohen for providing the information.
Hazzanut by David Shiro
click here to view Hazzanut videos by Hazzan David Shiro.
Classes from our Rabbis
click here to hear classes from our rabbis as well as many rabbis of our community.
Sun, 21 December 2014 29 Kislev 5775