Congregation Shaare Zion
Summer Construction
Please note that many rooms will be under construction during the summer months and will, therefore, be closed until further notice. Please refer to the signs throughout the building for the tentative minyan locations.
Minha/Arbit Times for Week of 8/10/2014
4:45 = Annex First Floor (Minha Only)
6:30 = Synagogue #3
6:45 = B'nei Shaare Zion
7:00 = Midrash
7:00 = B'nei Shaare Zion
8:45 = Terrace Room (Arbit Only)
9:00 = Terrace Room (Arbit Only)
10:00 = B'nei Shaare Zion (Arbit Only)
10:05 = Breakfast Room (Arbit Only)
10:15 = Synagogue #3 (Arbit Only)
Chief Rabbi Yitzhak Yosef Visits Shaare Zion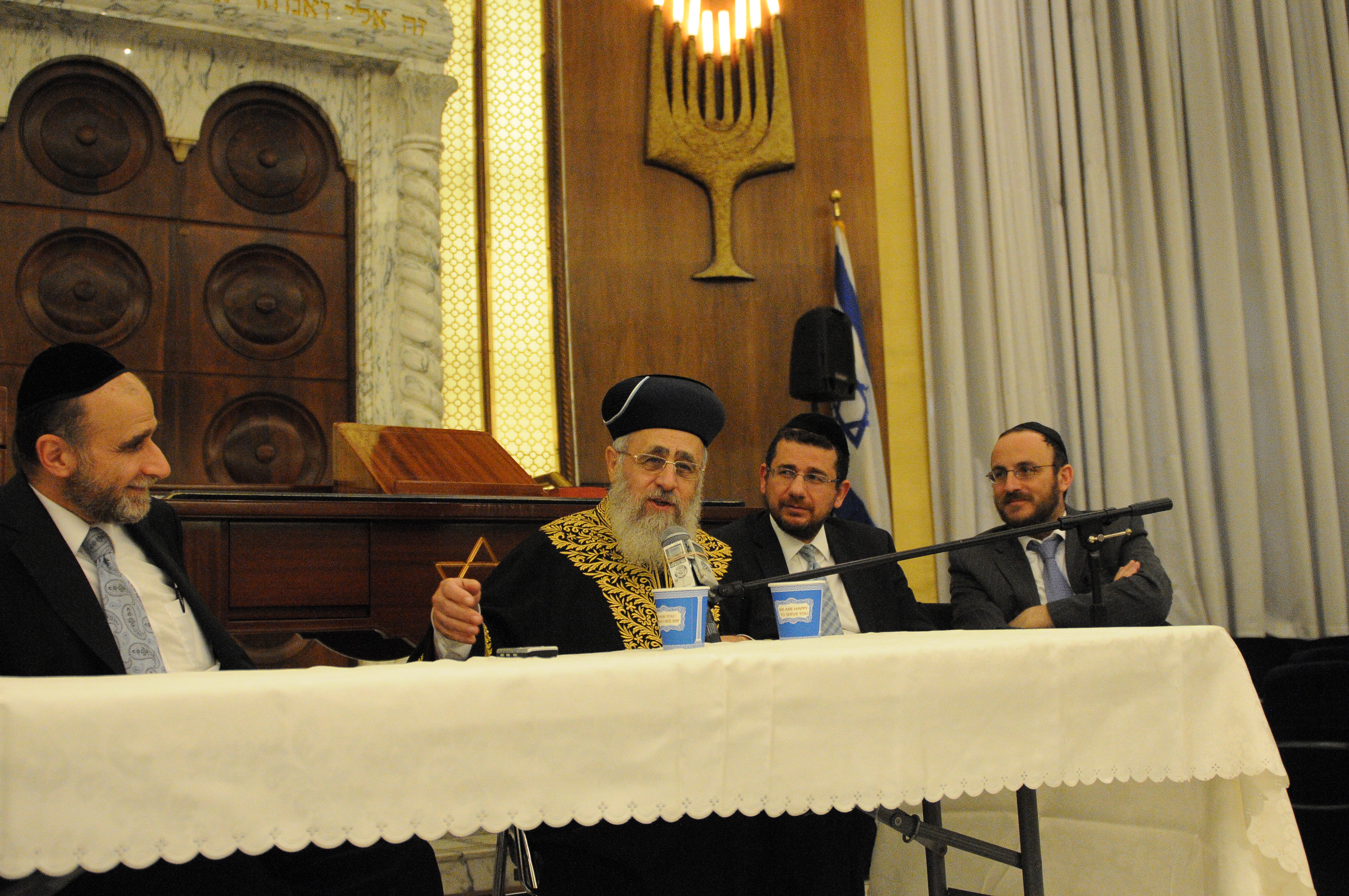 Please visit our new album in our photo gallery to see pictures of Hacham Yitzhak Yosef's first visit to Shaare Zion as Chief Rabbi of Israel.
Article on the History of Shaare Zion
Click here to view an article from Community Magazine describing the history of Shaare Zion.
Click here to view pictures of the building under expansion in December 1958.
Special thanks to Mr. David E. Cohen for providing the information.
New Youth Program Brochure
click here to see the new 2014 brochure for the Shaare Zion Youth Program. We have programs for all ages and we welcome everyone to attend.
New Learning Program with Rabbi Joey Haber
Our Torah Center recently launched a new program in the terrace room on Monday and Wednesday Nights with Rabbi Joey Haber.
Different habrutot will be held for post high-school graduates and the topics being learned will be business related sugyot mainly from Masehet Baba Messia.
Please contact Rabbi Joey Haber for more details.
Hazzanut by David Shiro
click here to view Hazzanut videos by Hazzan David Shiro.
Classes from our Rabbis
click here to hear classes from our rabbis as well as many rabbis of our community.
Thu, 21 August 2014 25 Av 5774